Unter Tag
Improvised performance with images by Peter Mettler and music by Gabriel Scotti and Vincent Hänni
Kulturraum S4 in der Kavern – Espros Photonics AG, Sargans, Switzerland
2019
Kanton St. Gallen presents a live image–sound collaborative performance between Peter Mettler and musicians Gabriel Scotti and Vincent Hänni, as part of the exhibition Unter Tag – Kulturgut Der Zukunft. The site of the performance is Kaverne Espros – a large cave deep within the mountains of St. Gallen, Switzerland where the exhibition will take place from June 28 – August 18, 2019.
Mettler previously collaborated with Scotti and Hänni on the soundtrack for Petropolis: Aerial Perspectives on the Alberta Tar Sands, and in this performance the group will explore new depths in themes around geological formations, mineral consciousness, and the ways humans relate to landscape through forms that are both generative and destructive.
The Unter Tag – Kulturgut Der Zukunft exhibition features installations by Asi Föcker, Gabriela Gerber/ Lukas Bardill, Florian Germann, Andy Guhl, Nicolò Krättli and Jonathan Banz, Barblina Meierhans, Peter Mettler, Timo Müller, Ursula Palla, Ilona Ruegg, and Matthias Rüegg. For more information, visit the Kanton St. Gallen website.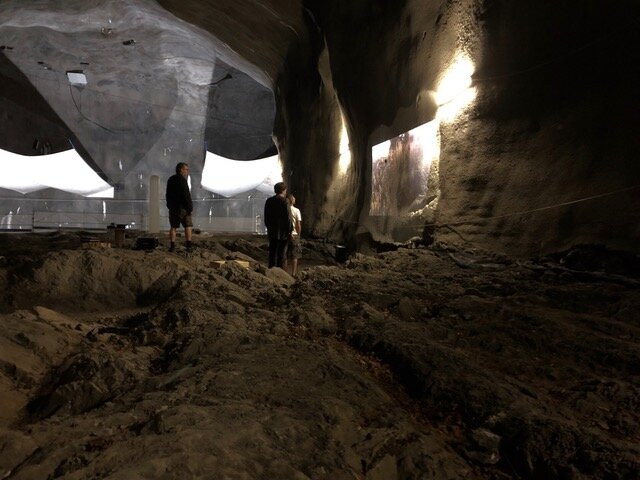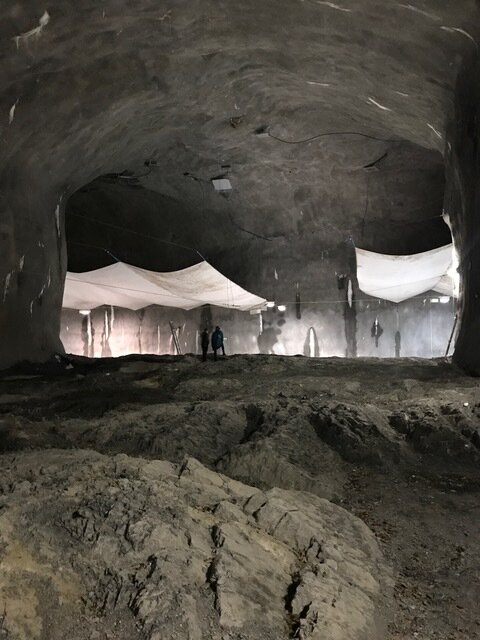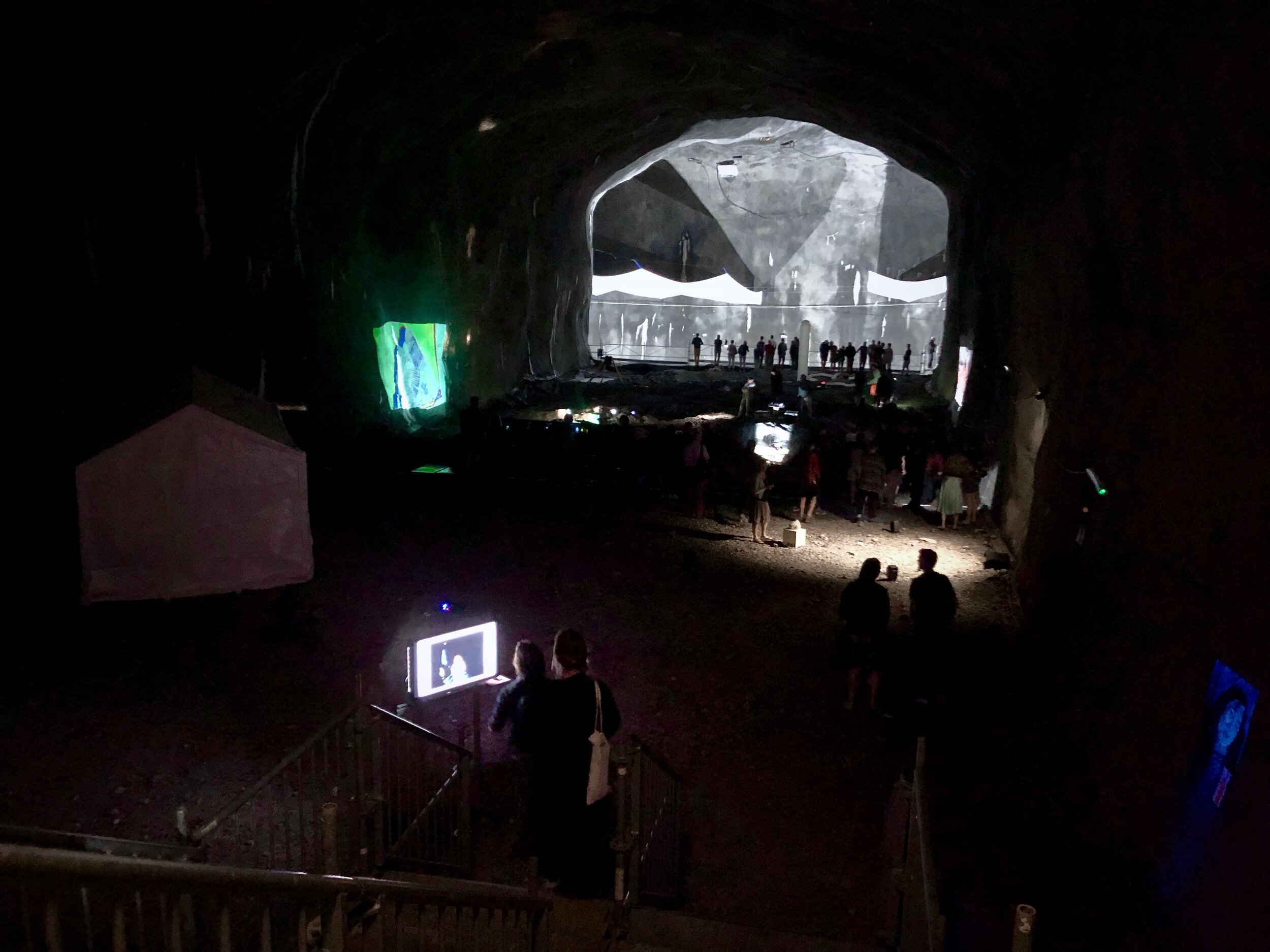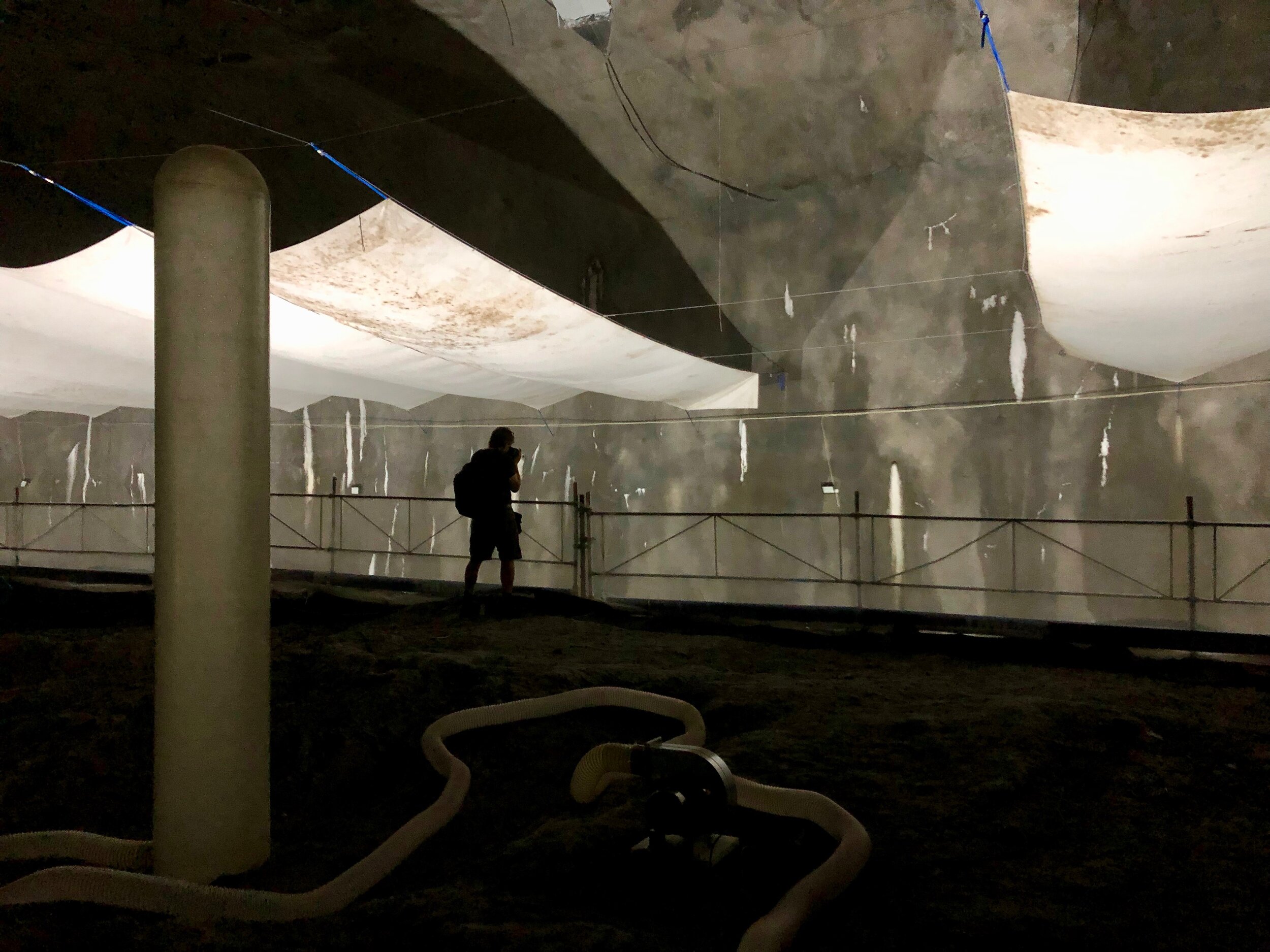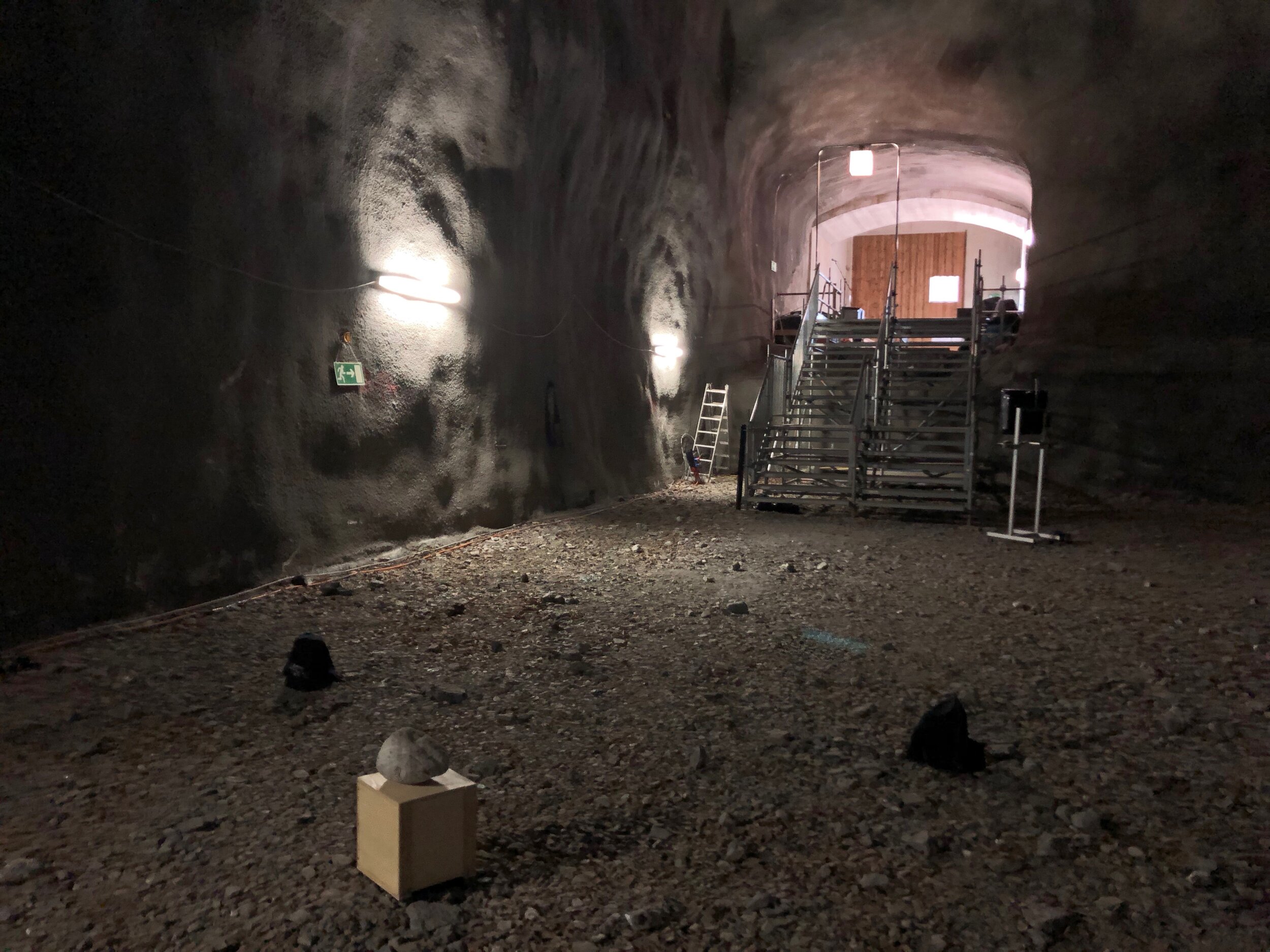 Unter Tag (2019) – Live performance, 2 min excerpt